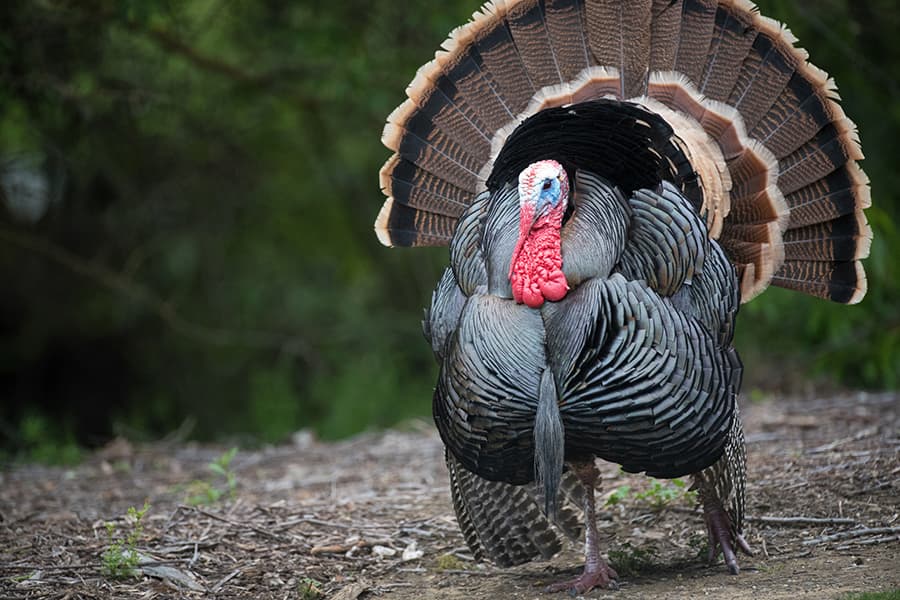 Turkey Hunting Season in Colorado: A Comprehensive Guide
For those who are passionate about turkey hunting, Colorado is your haven. As the air turns crisp and the leaves start to crunch beneath your feet, know that the Fall hunting season is here. The majestic Rockies and dense forests of our state invite every hunter for an unparalleled experience. If you are looking to bag a turkey in Colorado this year, here are some things you should know:
Basics of Turkey Hunting Season
To hunt turkeys in Colorado, you need a valid hunting license. You can purchase over-the-counter licenses or enter the draw for limited licenses. Either way, make sure your paperwork is spot on!
In Colorado, the spring turkey season typically kicks off in early April and extends through late May. The fall season is a tad shorter, usually running from September to October. But remember, dates can vary, so it's always wise to check with the Colorado Parks & Wildlife (CPW) to stay updated.
For the spring season, you're allowed to bag one bearded turkey, whereas in the fall, it's one turkey of any sex. Yep, that's your limit! Don't get too greedy now!
Legal hunting hours typically run from a half-hour before sunrise to sunset. But hey, don't just take my word for it – always cross-check with the official guidelines.
 National Forests: Ever hunted in the San Juan or Rio Grande National Forests? These places are like turkey hotels!
 State Parks: Think of areas like State Forest State Park. But remember to check specific hunting regulations for each park.
 BLM Lands: There's a treasure trove of turkeys waiting on Bureau of Land Management areas.
Gaining Permission: Before stepping onto private lands, ensure you have the landowner's permission. A polite request can work wonders!
Guided Hunts: If you're not sure where to start, consider hiring a guide. They know the best spots and will make your hunt memorable.
Shotguns: A reliable 12-gauge or 20-gauge shotgun is a turkey hunter's best friend. Don't skimp on quality; your trusty shotgun will make or break your hunt.
Archery Equipment: If you're the silent type, a compound bow or crossbow might be more your speed.
 Camouflage: Turkeys have terrific eyesight, so invest in high-quality camo to blend seamlessly with your surroundings.
 Safety Gear: Always wear hunter orange during rifle seasons to ensure you're visible to other hunters.
Invest in a variety of turkey calls – from box calls to mouth diaphragms. And don't forget those decoys to lure 'em in close!
One of the most exhilarating methods! Spot those turkeys from a distance and stalk your way into shooting range.
Using a hunting blind can mask your movements, offering a strategic advantage.
Master the art of turkey calling to mimic and communicate with these birds. Get them to come to you!
Before you head out, ensure you've completed a hunter safety course. Safety first, folks!
Always show respect for both public and private lands. Leave no trace behind.
Aim for quick, humane kills. It's about respect for the animal.
Once you bag that turkey, promptly field dress it to ensure the meat remains in prime condition.
Transport your game with care. Use game bags to keep the meat clean.
Ah, the best part! Explore a range of delicious recipes to savor the fruits of your labor. From roasting to grilling, the possibilities are endless!
Turkey hunting in Colorado is more than just a seasonal activity; it's an experience, a tradition. Armed with this comprehensive guide, you're now ready to embrace the hunt. Remember, it's not just about the bagging, but the journey. Enjoy every moment, respect the game, and most importantly, have fun out there!